OKRP'S 8TH FLOOR
In the early months of 2016, O'Keefe Reinhard & Paul was looking for a new place to call home for their expanding agency in Chicago's West Loop. I was brought on to design and develop the new space alongside CCO and Founder Matt Reinhard. The working title for the project was "8th Floor."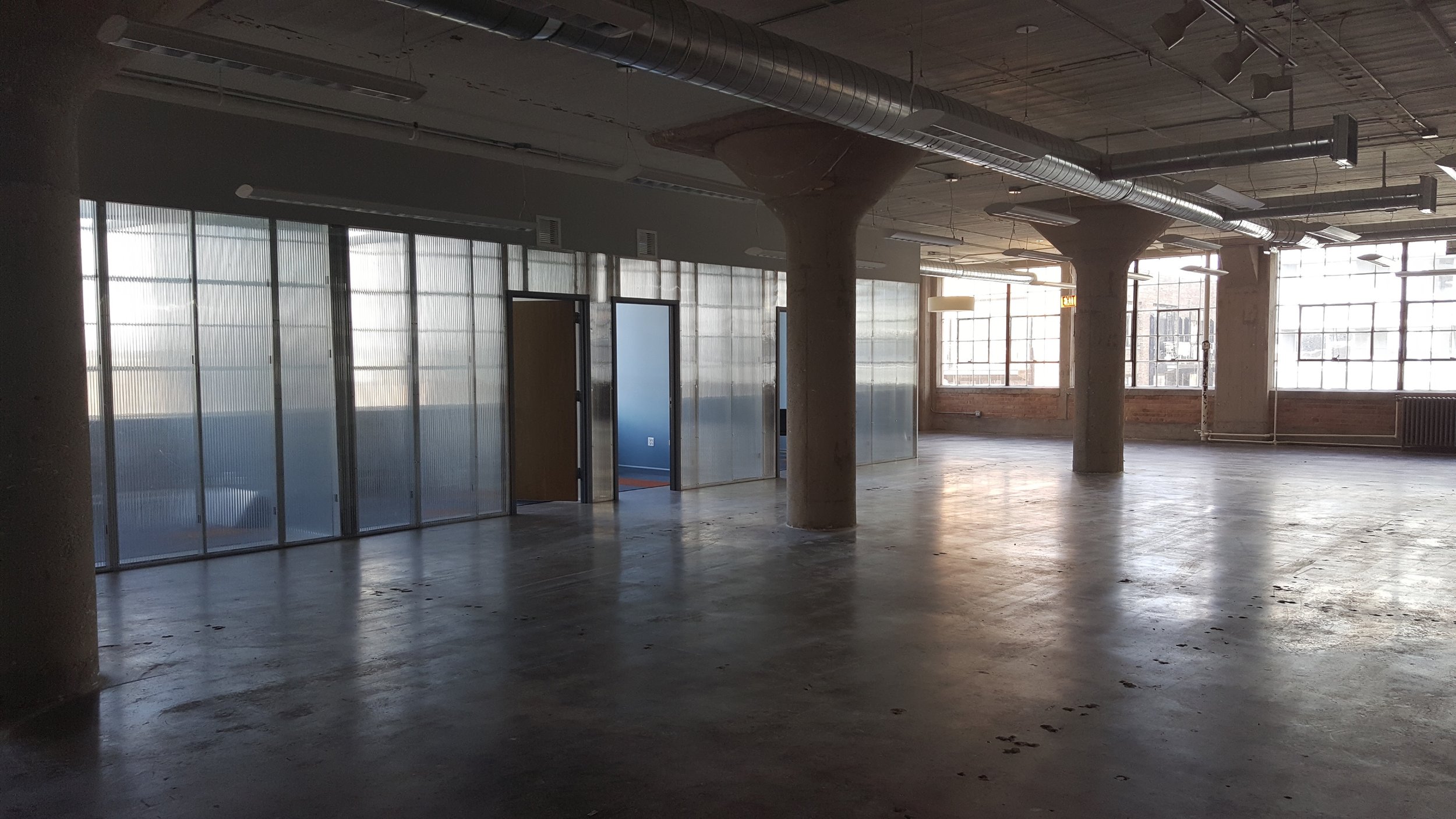 Taking in all that the raw space had to offer us, we quickly envisioned what we wanted our space to become and made some drastic changes to the floor plan to best accommodate the agency's people and needs.
We then moved into construction, taking down and putting up walls to make our floor plan come to life. Seeing the raw bones of the space helped us develop our ultimate vision: a truly industrial, historic space with a modern style and sensibility. This ideal balance became our mission and made us focus on every detail along the way, from finding the perfect paint color to finding the perfect door handles.
Placing utmost importance on all the details of the space, we quickly realized that commercial, mass-production office furniture wasn't going to cut it. We went local and collaborated with members of Chicago's own Dock 6 Collective, Zak Rose and Navillus Woodworks.
Zak made our vision of an efficient, yet stylish height adjustable benching system a reality. He also created one of the most important pieces of our space, the bar.
Dan Sullivan of Navillus brought his own unique style of woodworking to our space. Using Puerto Rican metalwork, or "rejas," as an inspiration for creating pattern in his work, he gave our reception desk and mobile work stations a bold yet sophisticated flavor.
Nearing the end of our project, we spent countless hours scouring NYC based websites, Michigan Avenue stores, and West Loop street markets to find just the right pieces for our space. From searching through hundreds of desk chairs, to seeing and feeling dozens of wood, leather, and fabric samples, to discovering one of a kind Brazilian cowhides and Moroccan Beni Ourain rugs, the details are no doubt what made the difference for the space.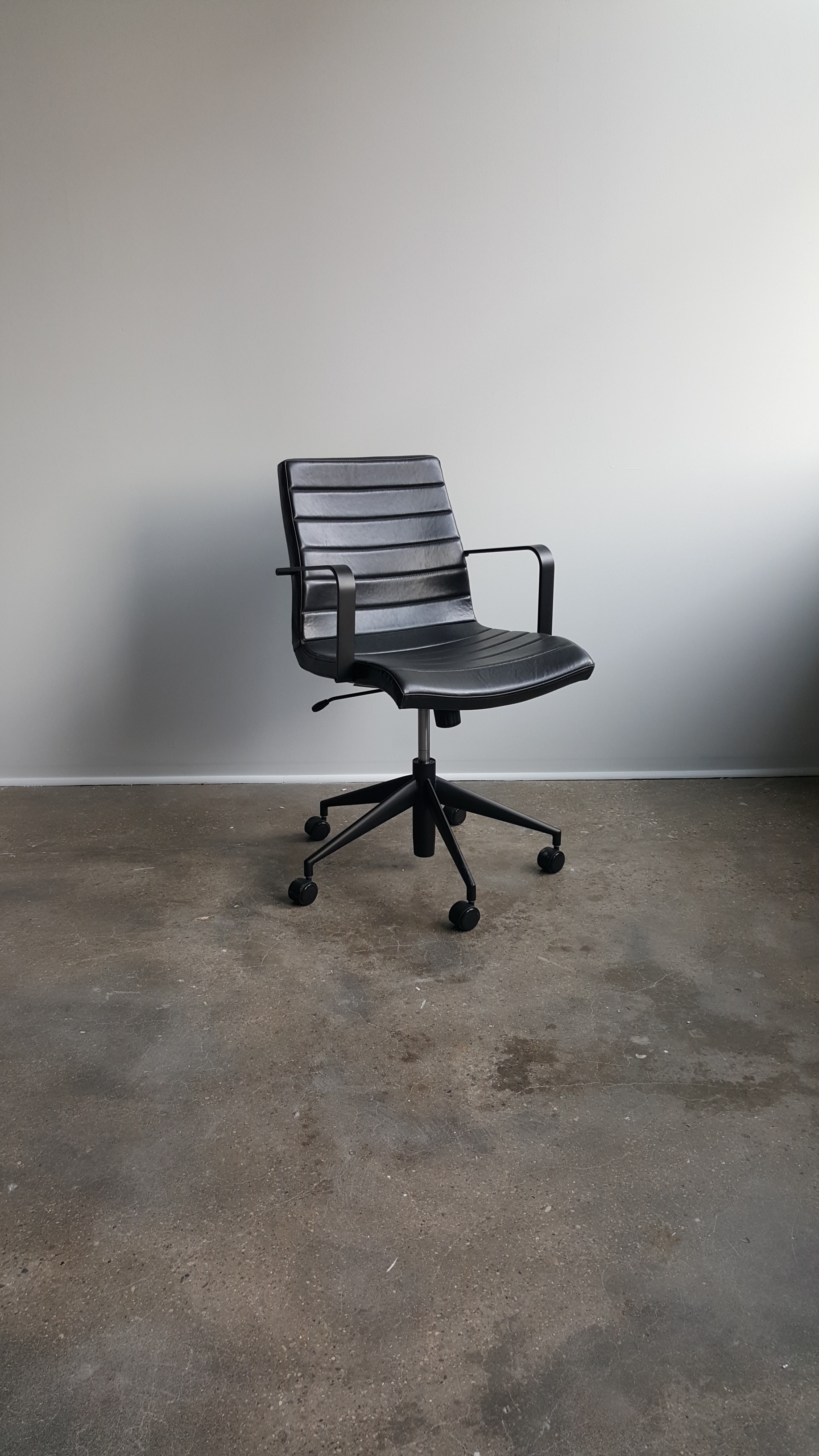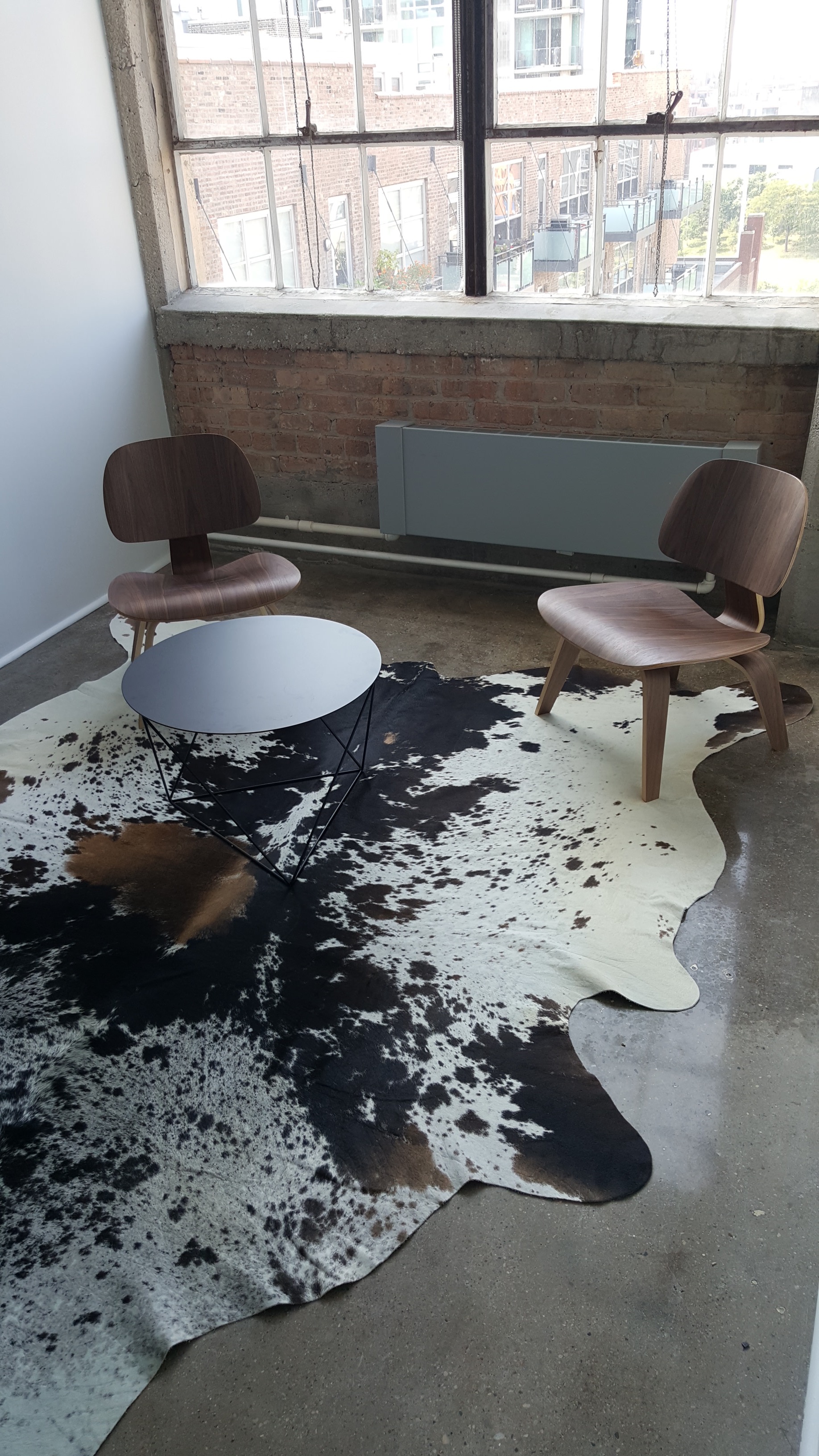 In a matter of 8 months, our vision for the new home of the agency became a reality. Through strong inspiration, creative collaboration, and attention to every detail, we created a space that has as much character and style as the people who work in it.
Photography by Vince DeSantiago